German-designed but locally-made.
BETA Freeform Lens has a Max Cyl of 1.69D. It is mainly designed for Intermediate and Near, although it is still excellent for Distance. For patients needing Rx lens for Computer and Near, recommend Beta.
It is also best for hyperopes.
It is available in our Blue Guardian, Blue Sun, Clear, Hivex, Litrex, Sunmatic, and Transitions series.
Use Beta
When the patients need Rx for mainly Computer and Near.
Recommended for Hyperopes.
Actual Cylinder Map
Plano 2.00D Add
Max Cyl Nasal 1.69D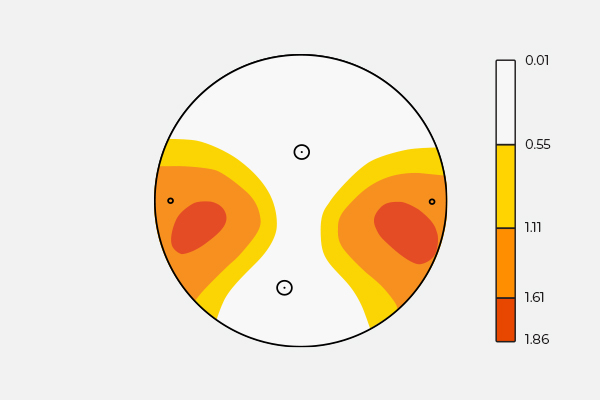 Beta Freeform Progressive Features
Designed in Australia
Beta is designed in Australia at Opticare's laboratory using German freeform technology.
Optimum Balance on Visual Zones
Beta creates the optimum balance between distance intermediate and near visual zones to produce the perfect lens.
Wide Distance Zone
Beta has an extremely wide distance zone with minimal peripheral distortion.
Optimised Reading Zone
Beta has an optimised intermediate zone to facilitate seamless movement to the reading zone.
Unique Pyramidal Reading Zone
Beta has a unique pyramidal reading zone that continual to widens as the eye tracks down the reading zone.
Adapts on all usage history
Beta can be used regardless of what the patient has worn before.