2WIN enables you to perform refractometry by using the most innovative, versatile, and accurate technology.
The 2Win is a mobile and binocular vision screener that measures both eyes at the same time, in real life vision conditions. It embodies the best and the most complete technologies to fully detect refractive errors, eye abnormalities, and vision problems. It measures in the range of -15D to +15D for automatic measurement of dynamic pupils response to programmable light stimulations, and accurately centre spectacle lenses. 2WIN is capable of detecting myopia, hyperopia, astigmatism, and other amblyogenic factors. Additionally, it will provide evidence of sight anomalies that may be related to anisometropia, anisocoria, strabismus, phorias.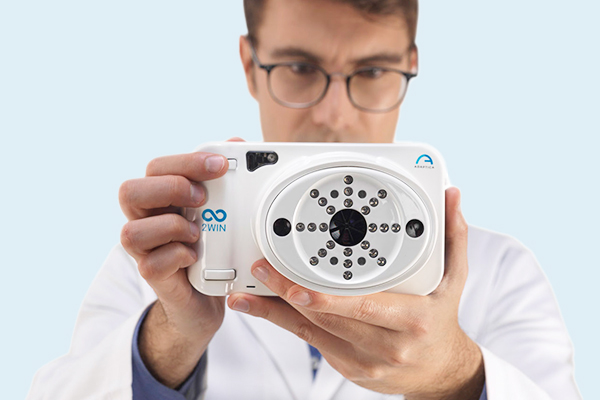 Binocular, 1 Meter Working Distance
Binocular refraction measurement in natural vision conditions.
Dynamic Pupil Response
Dynamic pupil response to programmable light stimulations.
Lens Centering on Frame
Correspondence between the optic center of the lens and the actual visual axis of the eye.
Easy, Quick, Non-Invasive
The 2WIN takes measures fast, in natural mydriasis and in a non-invasive way.
WiFi and Printer Connected
The 2WIN connects to the internet and allows you to share, record and print exams.
Long Life Operated Battery
Long life batteries allow long intervals of use.
Compatible Devices
2WIN-S

: All in one binocular refractometer and vision analyser.

It is also an innovative marketing tool for your practice.
A look in the dark to see clearly: 2WIN-S is the revolutionary binocular vision screener that measures the refraction of both eyes and discovers other ocular impairments in three seconds. It works perfectly as a marketing tool for eyewear stores thanks to its modern aspect and its advanced technology embedded in a forefront design.
Thanks to its eye-catching design, it spurs curiosity and captures the attention of potential patients to look and test what it will report about their vision. With just a three-second look inside the tube, the device binocularly detects refractive errors such as myopia, hyperopia, astigmatism and other sight anomalies.
Ergonomic, easy to carry and simple to use, 2WIN-S is a portable darkroom for refraction, which can perform in any light condition.
Lastly, the 2WIN-S is controlled by a tablet through a user-friendly application. The examination is fully automated, and is very easy to perform and delegate to any collaborator. The outcome is a clear report that can be customised with your store's logo and branding!
Key Features
Extended measurement range
Fully automated
Binocular refraction
Pupil diameter
Dynamic pupilometry
Check of lens correction
Lens centering on spectacle frames
Fully automated and easy to use
Operates at 1 m (3' 3")
Fast measurement
Handheld and lightweight
Battery-operated
Allows the early detection of refractive errors
Ideal with infants, children and non-cooperative patients
No drops required
Connectable to IR printer
Customisable with additional features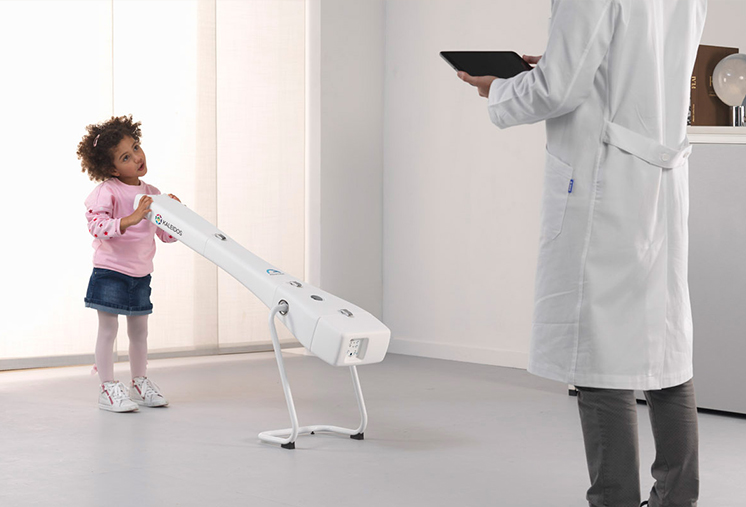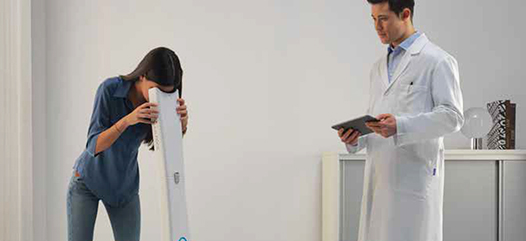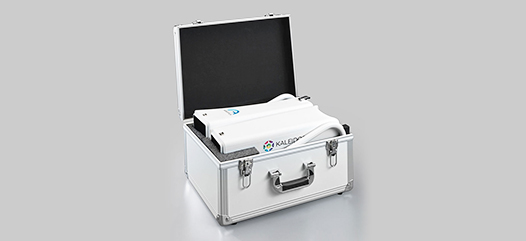 Compatible Devices
VisionSC

: Wearable Wireless Adaptive Refractor
The VisionSC is an innovative, electronic, mobile, and wearable adaptive refractor. It performs a subjective sight examination and effectively replaces both the trial frame and the manual / electronic phoropter functionalities. VisionSC enables examining in free posture. Subjective refraction can be performed with the patient in his/her usual working environment and posture.
Key Features
Wearable and mobile - it fits just like a trial frame
Adjustable step resolution down to 0.05 D
Enables examining in free posture
Small footprint and reduced exam time
Increases peripheral vision
Does not require control of patient's position
Ideal with non-cooperative patients and handicap
Connectivity, broad recording and printing capabilities
Faster and more efficient than the standard digital phoropter
Does not require any infrastucture nor refractory unit
Subjective refraction can be performed in association with other biomedical devices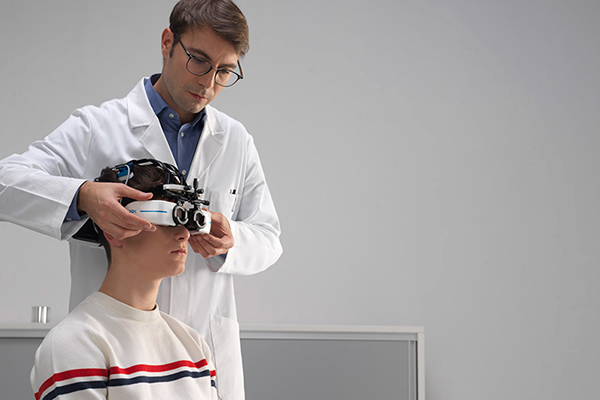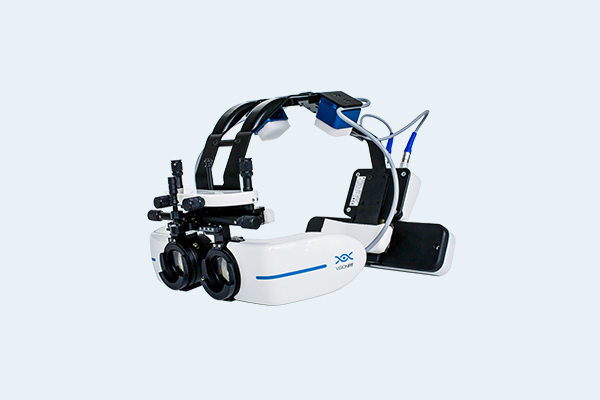 Downloads
Brochures, Guides, and Documents
Interested in any of our products?
Get in touch with us now!
1800 251 852
info@opticare.com.au
New South Wales
118 Adderley St, Auburn
NSW 2144
Phone: 02 9748 8777
Fax: 02 9748 8666
Queensland
Unit 3, 5 Navigator Place, Hendra
QLD 4011
Phone: 07 3630 2366
Fax: 07 3630 2399
Western Australia
6 / 63 Russell St, Morley
WA 6062
Phone: 08 9376 3700
Check our other diagnostic solutions
Interested to know more about the 2Win binocular vision screener?
Your questions are all welcome. Contact us and we'll be in touch right away.