A unique dispensing tool
The OptiTab can help in all aspects of the eyewear dispensing process. It is handy, easy to use, and perfect for the front desk.
The Frame Selection Tool and Tool for Augmented Reality help explain and show mostly the «invisible». These are just two of the tools that can support the optician day by day.
OptiTab's other notable features:
One-shot, very precise, and reproducible measurement
High-level tool together with iPad® air 2
Mobile measurement system
Lens supplier independent
Highest output for less money
Connectable to Weco, Briot, and Visionix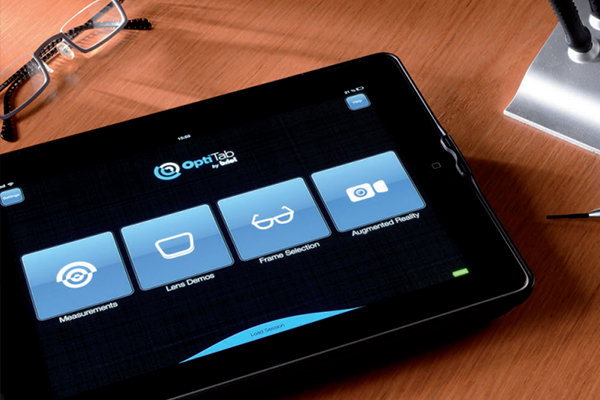 Tool for Augmented Reality
An easy to use tool to demonstrate differences between designs.
Use the camera to take live views to explain differences in lenses
Explain individuality easily
Choose different lens designs
Select different surroundings
Lens Demonstration Tool
This tool helps the optician to explain mostly the invisible! Every menu includes many options to compare, test, and show.
Perfect tool for the front desk
Show anti-reflection coating
Show differences for photochromatic
Show advantage of high index
Show polarization effect
Show individual designs
Show the difference of tinted lenses
Frame selection tool
Perfect tool for helping customers in their choice. The optician can take up to 4 quality photos that the customer can review.
Job Database
Create a job database with name / JobID. Results can be printed or uploaded to an additional management software.
Communication
The communication to our edging systems can be handled via:
Barcode printing via a pre-installed printer
Communication via LabConnect via webservice
Additional benefits
The Lens Package: Find the perfect lens layout that fits by choosing from a preloaded database.
The Lens Thickness: Review thickness over refractive index
OptiTab Measurement
With the one and only EY-Stick Technology, finally all needed data are taken by just one shot:
Pupilar distances for far and near vision in reference to the frame
Pupilar height in reference to the frame
Pantoscopic tilt
Frame wrap
Rear-vertex distance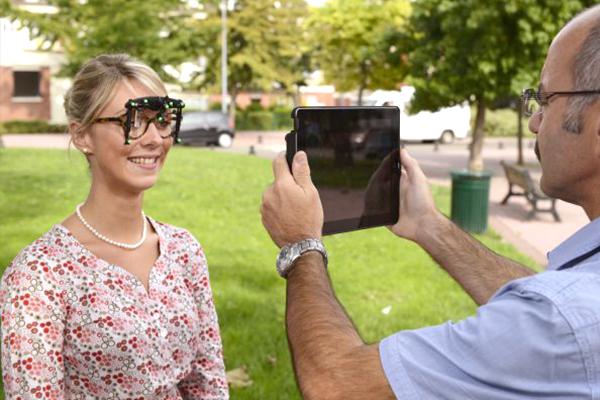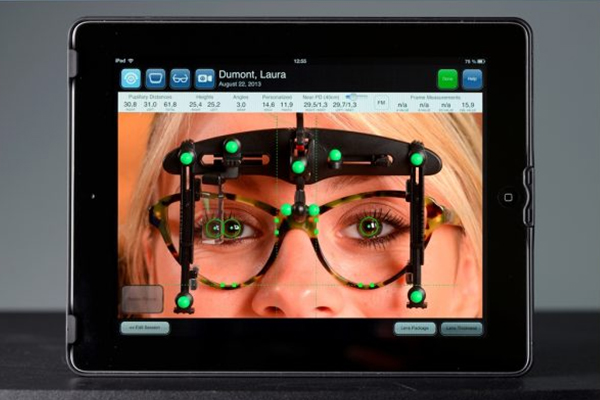 Downloads
Brochures, Guides, and Documents
Interested in any of our products?
Get in touch with us now!
1800 251 852
info@opticare.com.au
New South Wales
118 Adderley St, Auburn
NSW 2144
Phone: 02 9748 8777
Fax: 02 9748 8666
Queensland
Unit 3, 5 Navigator Place, Hendra
QLD 4011
Phone: 07 3630 2366
Fax: 07 3630 2399
Western Australia
6 / 63 Russell St, Morley
WA 6062
Phone: 08 9376 3700
Check our other diagnostic solutions
Interested to know more about the Visionix OptiTab?
Your questions are all welcome. Contact us and we'll be in touch right away.