A digital phoropter you can rely on
The VX65 is an advanced digital refraction system that integrates with the Visionix suite of equipment as well as electronic medical records (EMR) and third-party instruments. Integrated Visionix solutions support a seamless data integration between multiple exams and locations.
It is a versatile 3-in-1 device phoropter that adapts to the way you work. Ideal for multi-skilled practices: switch between the digital manual phoropter and auto-phoropter mode any time. Control the entire refraction process with either the tablet or the optional ergonomic control panel.
VX65 is an adaptable and affordable digital phoropter that meets social distancing requirements in patient care today.
Next generation digital phoropter
Patient and provider safety
VX65 is a tablet-driven phoropter that can help to minimise disruption as you return to refracting patients.
Cable-free, wireless tablet operation allows you to perform refraction at a safe distance from the patient—six-feet away, next door or from a different office.
Workflow Efficiency
VX65 was designed to tackle the toughest workloads 20 refractions per day, 300 days per year for 10 years. That is 60,000 times less you need to bend over a manual phoropter turning dials and knobs, potentially eliminating repetitive stress injuries to your shoulder.
Digital refraction also eliminates time spent on clean-up and accessory organisation.
Fast and Easy Adoption
With three tablet interface modes, including a guided "manual mode" for someone new to digital refractors. The VX65 phoroptor ensures a seamless integration and implementation into your existing workflow.
Versatile 3-in-1 device
A phoropter that adapts to the way you work.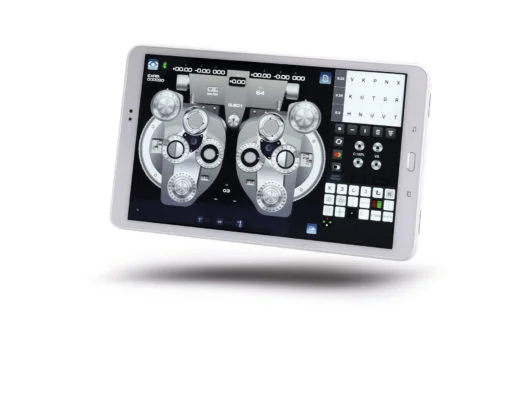 Manual Phoropter Mode
The "manual mode" is a familiar touchscreen interface that closely replicates the operation of a traditional phoropter.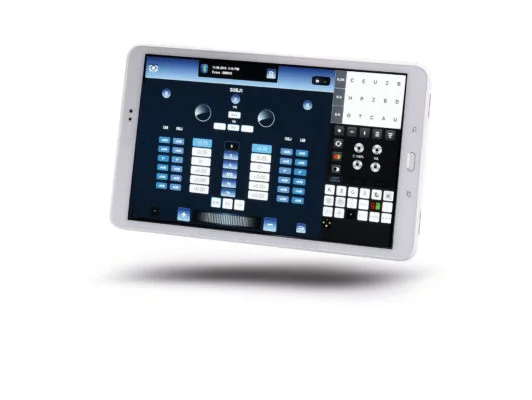 Auto Phoropter Mode
The advanced "auto-phoropter mode" has been designed to maximise efficiency.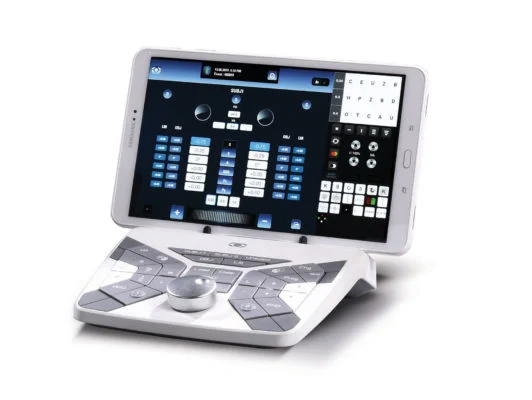 Control Panel (Optional)
Designed with user comfort in mind, the "auto-phoropter control panel mode" offers optional physical controls even further enhance ergonomics.
VX65 Auto Phoropter Features
Sphere: -29.00 to 26.75D
Cylinder: 0~+-6.00D
PD: 52-80 Far
Working Distance: 35-70cm
Rotary Prism Lens: 0-20Delta
Cross Cylinder Lens: +- 0.25D
Fixed Cross Cylinder Lens: +-0.50D
Retinoscopic Lens: +1.5D, +2D
Auxillary Lenses: Red/Green, Pin Hole, PolariSing, Split(Dissociation)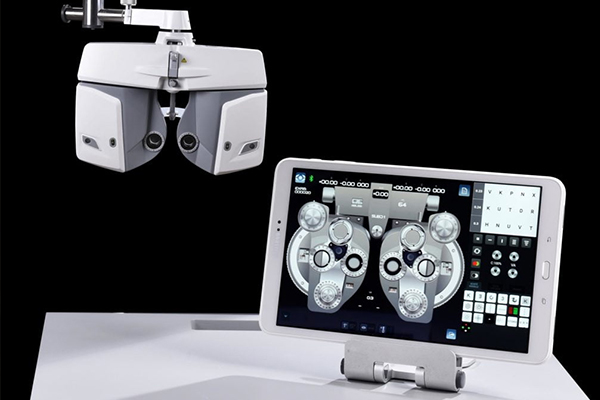 Downloads
Brochures, Guides, and Documents
Interested in any of our products?
Get in touch with us now!
1800 251 852
info@opticare.com.au
New South Wales
118 Adderley St, Auburn
NSW 2144
Phone: 02 9748 8777
Fax: 02 9748 8666
Queensland
Unit 3, 5 Navigator Place, Hendra
QLD 4011
Phone: 07 3630 2366
Fax: 07 3630 2399
Western Australia
6 / 63 Russell St, Morley
WA 6062
Phone: 08 9376 3700
Check our other diagnostic solutions
Interested to know more about the VX65 digital phoropter?
Your questions are all welcome. Contact us and we'll be in touch right away.